2009 TOUR (Page 4)


FANS CAN'T STOP TAKING GREAT PHOTOS OF DAVE!
I received the two photos above, the photo to the left , and the photo below from Blake Wigley. The photos were taken at the City Stages show in Birmingham, AL on June 19th 2009.

Blake writes:

"WHAT A GREAT SHOW IT WAS!"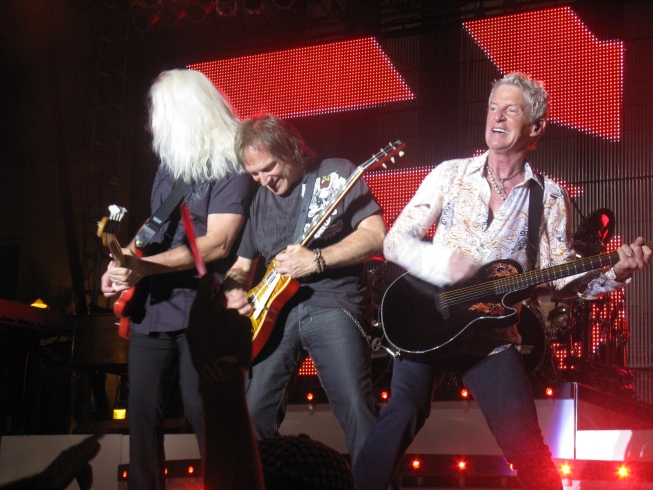 Awesome photos! Glad you had a great time! Thanks Blake!
I received the photo to the left and the two photos that follow from Caralyn. She attended the Merriweather Post Pavilion show in Columbia, MD on June 23, 2009.

She writes:

"It was awesome."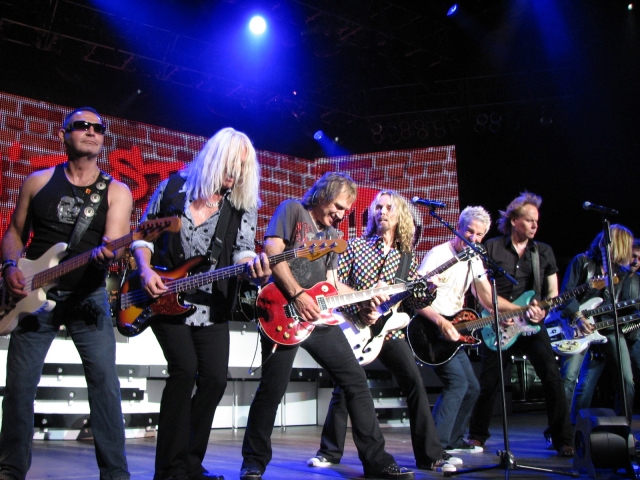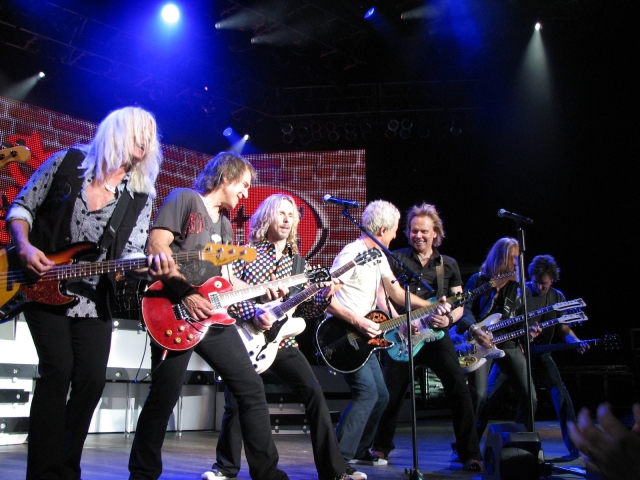 Very cool photos Caralyn! Thanks for sending them in! Well guess what?
I, Terry Lacny, was there too at the Merriweather Post show on June 23, 2009.
I was sitting behind you and in the middle(as you can tell from my photos below).
The show rocked! I've been on an REO high ever since!
Check out the five photos I took that follow: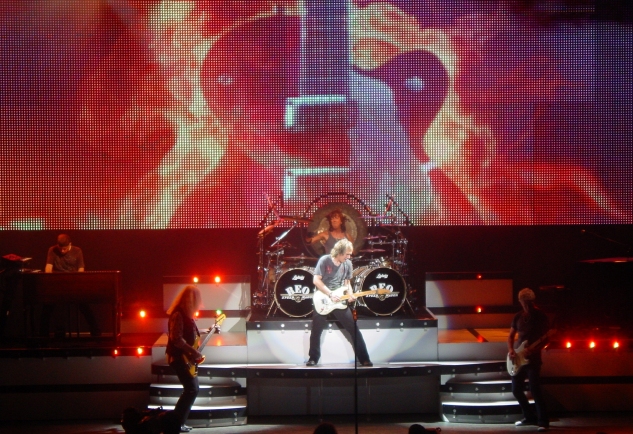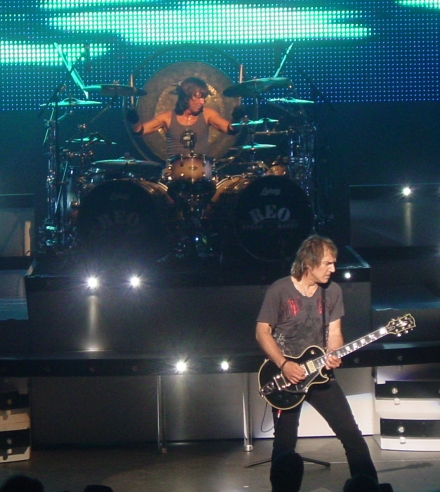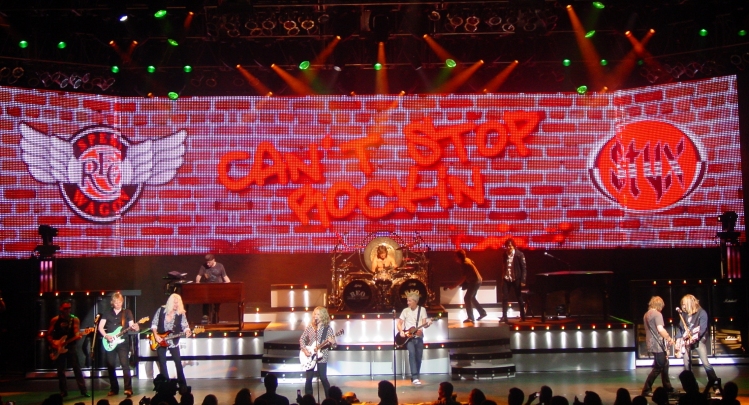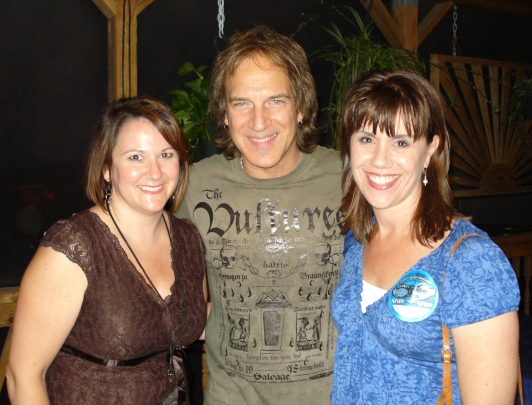 Above: Dave with REO Superfans Lou Ann Lacny(left) and Sharon Angradi(right).
Sharon was reportedly listening to REO while driving to work the next day.
Lou Ann listens to me everyday and provides feedback as I bounce Dave/REO ideas off her.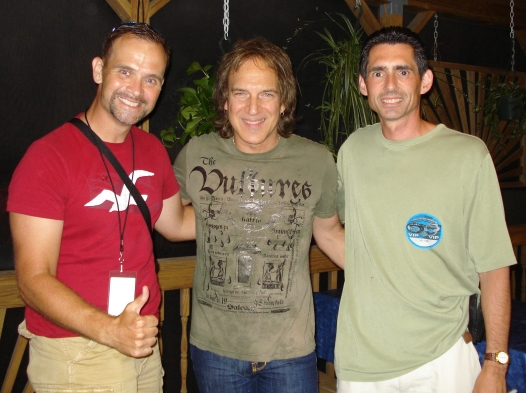 Above: Dave with Superfan Doug Angradi on right ... and yours truly on left.
Doug reported days after the show ... "Rock on baby ... I'm pumped."
I received the photo below and email from Johnny Press and he provides some Dave-History. He writes:
"This was a photo taken by Jeff Tremblay at the Comcast Center Show in Mansfield MA June 28, 2009. Dave is standing next to some old bandmates. Left to Right are Yale Beebee, Johnny Press, Bruce Howe (behind), Dave Amato and John Foster. Yale, John and John recorded with Dave in the band Velocity. Bruce played with Dave in Ice."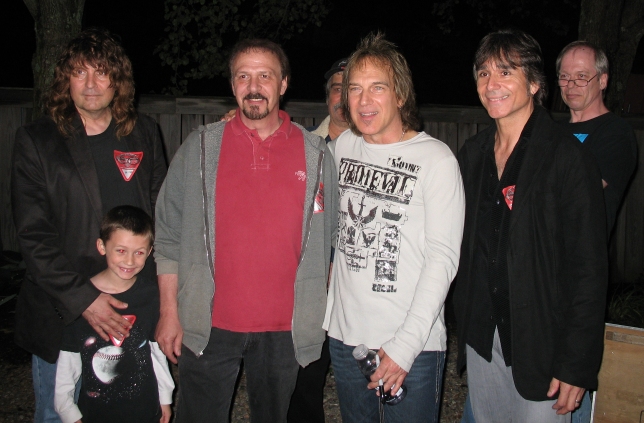 Very Cool tidbit ... thanks for the story and photo Johnny!
Craig and Jasmine Czajka sent in the two photos that follow taken at the DTE Energy Center (Pine Knob) in Clarkston, MI on July 9, 2009.
They write:
"This concert rocked!"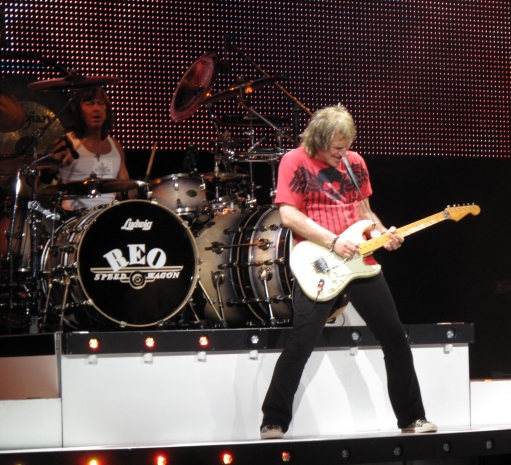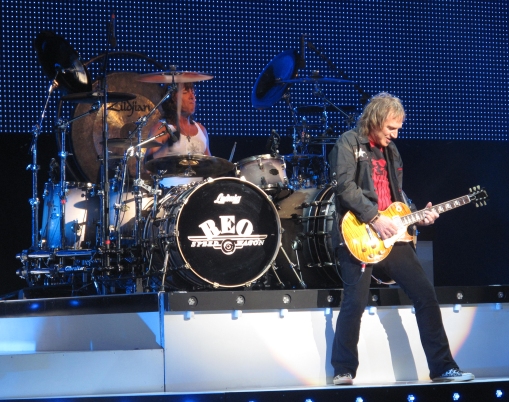 Craig and Jasmine ... great images ... you both rock too!
Thanks for the photos and email everyone
&
thanks for reading my fellow Wagonheads!
See you down front with Dave at the next REO show!
Terry Lacny ... Photo Editor ... www.daveamato.com!