2008 TOUR (Page 8)
"GREAT FANS KEEP SENDING IN GREAT PHOTOS!"
Posted: September 7, 2008
Wow ... the photos are pouring in ... you are all doing a great job!!!!!!!!!!!!!!!
Brad Magon sent in some cool photos from the February 2, 2008 John Travolta Super Bowl Party in Scottsdale, AZ.
One photo includes the guys singing with Mark Steines of Entertainment Tonight and the Deal Or No Deal Girls from the Super Bowl show.
Check them out: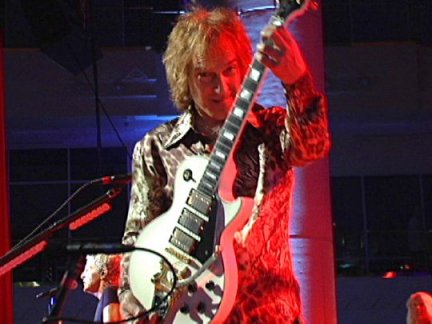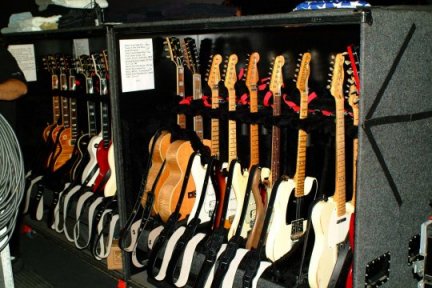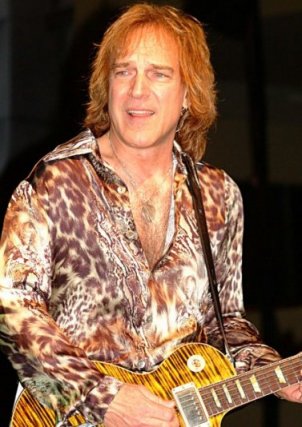 You Rock Brad! Those photos are awesome!"
I received this Davemail from Dianna. She writes:
"I thought I would share some pics with you from shows in Effiningham, IL 2008, Little Rock Arkansas, AR 2007, and St. Louis Mo 2008. Chris and I are friends with the band. We travel as much as we can to see them. Definitely, I'm a huge Dave Amato fan. I love guitars. Anyway, as you can see, we are huge REO fans and we will be seeing them in October 2008 in Champaign, IL.
Diana Bethalto, Ill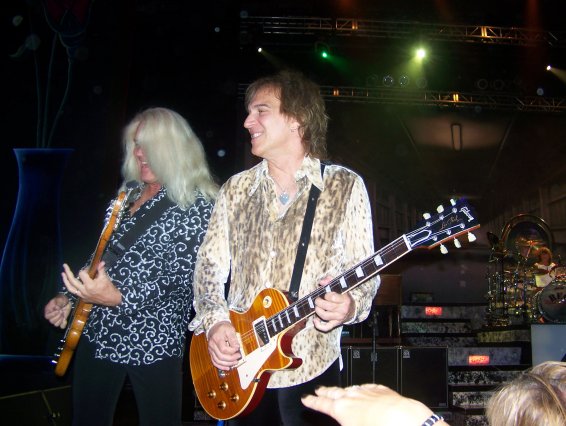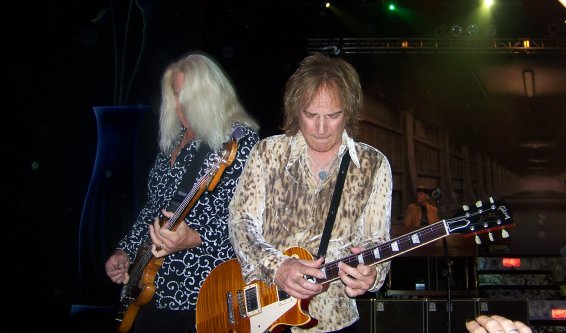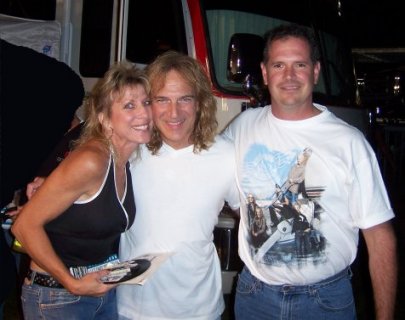 Great Dianna. Thanks for the Photos. Looks like you had a great time. You ROCK!
I received the photo below from Dan Bolton. Looks like he caught up with Dave at the tour bus. Dan ... cool "throwback" jersey with photo of Kevin.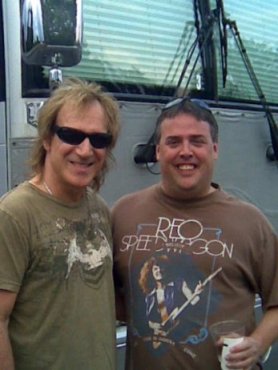 Thanks Dan! You Rock!
I received this nice email and photos from Carla Greig ... she writes:
"We were at the (2008) show in Houston and once again REO was AWESOME!!!! These guys just get better by the year. We spent time with the guys after the show and as always they could't be more kind and fun.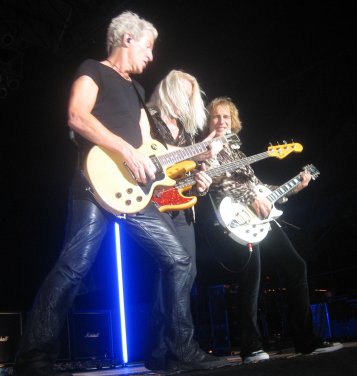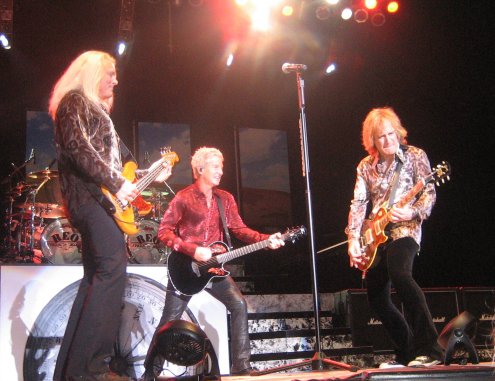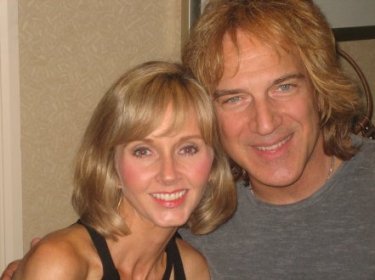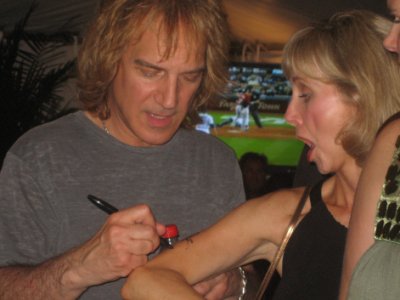 Carla ... thanks for the photos. I hope Dave did not use permanent ink!
We are receiving iphone photos now. Check out Dana Sackheim's photo: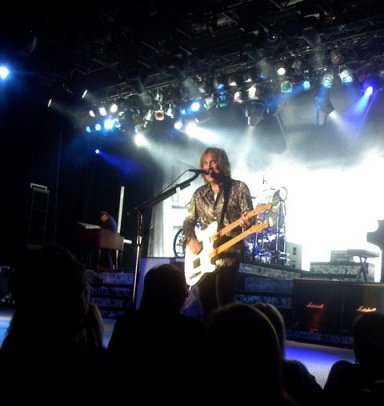 Thanks Dana ... good pic of iDave on the iStage with iREO!
I received these cool photos below from a great fan taken at the October 2007 West Palm Beach, FL show ... she writes:
"My name is Jeanette Schmitz!!!! Hopefully I am going to the concert in Kinder and will get some great pics!!!!! Cheers.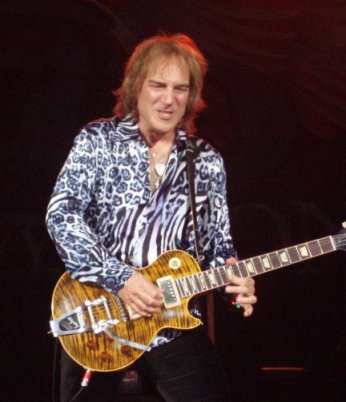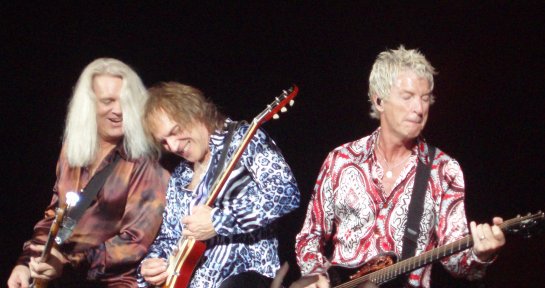 Jeanette ... thanks and keep on rollin!
I received these fantastic photos below from Nancy Yohe taken at the June 28, 2008 Ashburn, VA show. Nancy has contributed to www.daveamato.com in the past and always does great work!
Also too ... Nancy is the "real deal" as far as REO fans go. I personally know she gets the band all pumped up to play and the crowd around her feeds off her amazing REO-energy! How do I know this? We'll I stood right beside her at the Ashburn show and let me tell you REO fans ...
NANCY ROCKS!
Maybe she gets "special powers" from those REO ear rings she was showing me.
Check out the photos: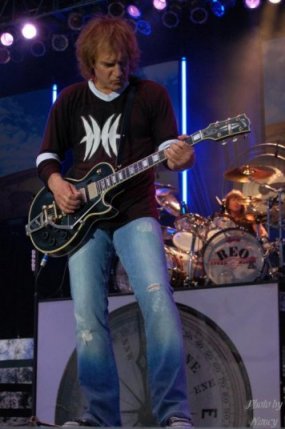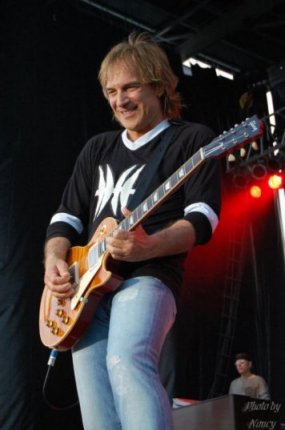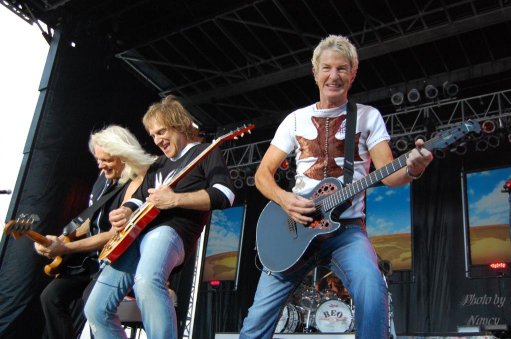 Nancy sent in one more photo below from the May 23, 2008, Appleton,
Wisconsin show and I had to post it because it was such a cool photo: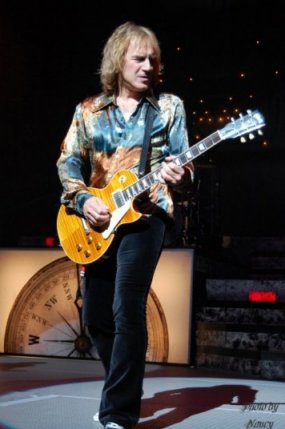 REO/Dave fans! You guys truly rock!
Thanks for the submissions ... and to everyone else ... thanks for reading!
Keep pushin' on with the cameras!
YOU ARE ALL AWESOME!
Take care!
Terry Lacny ... Photo Editor ... www.daveamato.com!