TOUR 2007 (Page 10)
"WILLIAMSON TAKES GREAT SHOTS OF REO IN ST. LOUIS
INCLUDING PICS WITH CARDINAL SCOTT SPIEZIO!"
I received an email from Kenny Williamson who took some magnificent shots at the REO St. Louis Verizon Amphitheater show on September 8, 2007.
He writes:
"I am the house photographer for the Verizon Amphitheater, here in St. Louis. I shot the REO show this past Saturday, and have some shots of Dave ... Dave was incredible ...
Dave was amazing on this night, and there were times when he was right above me, hitting me with the "WOW" stick, and I had to remind myself I was there to take pictures. The last time someone had this effect on me, was Joe Perry from Aerosmith.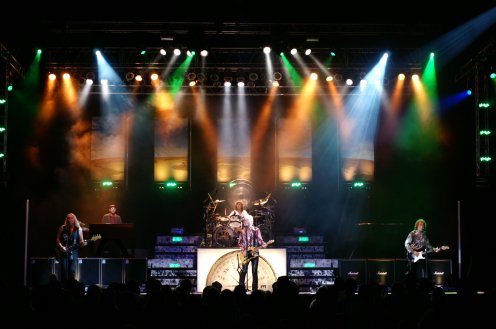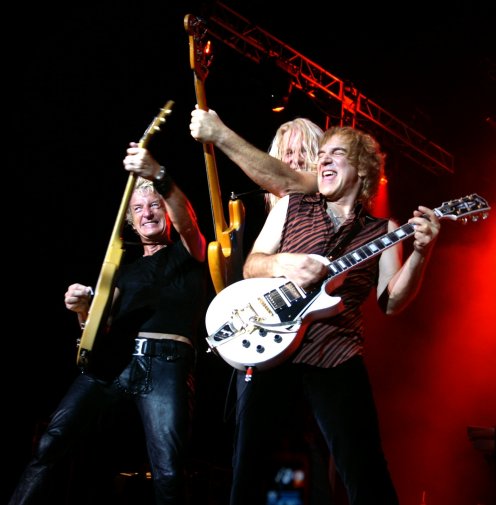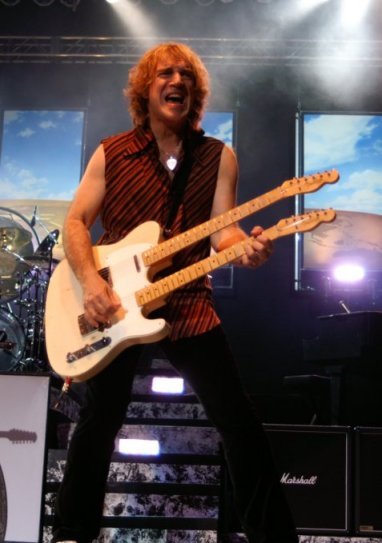 | | |
| --- | --- |
| | |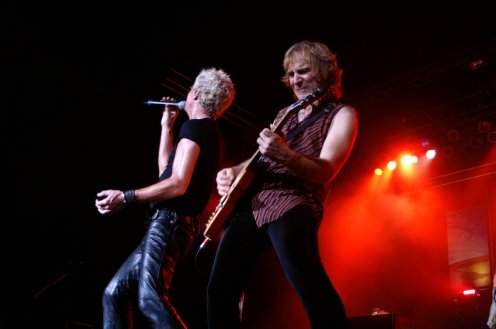 | | |
| --- | --- |
| | |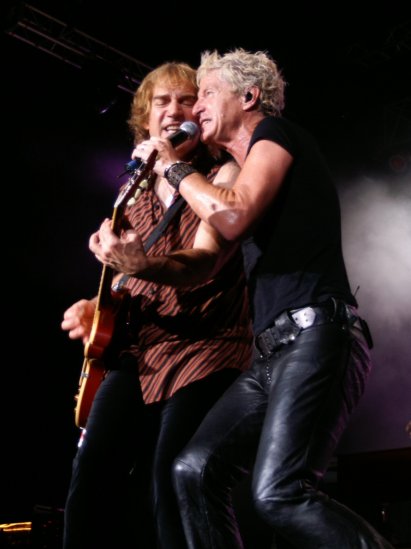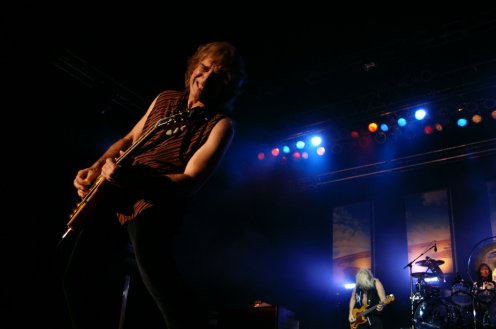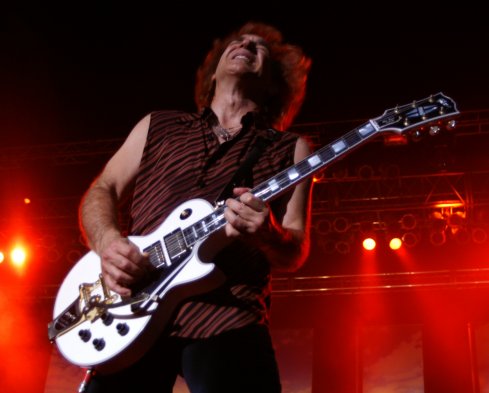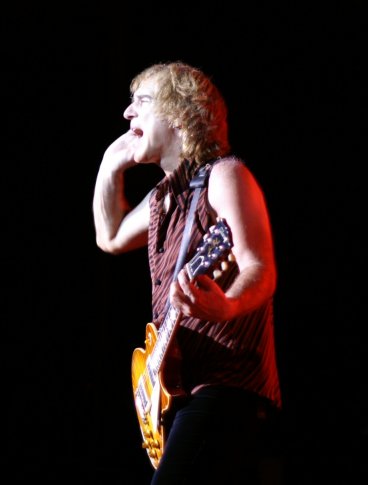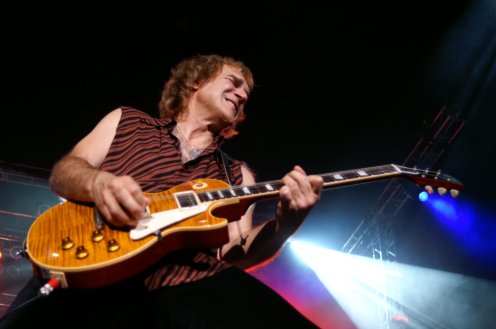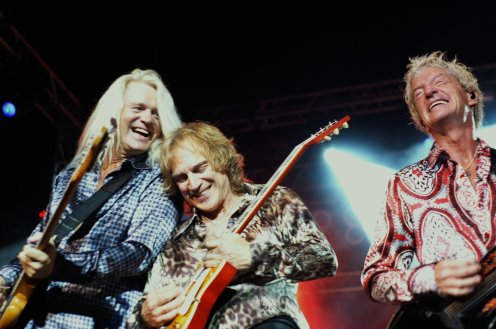 Kenny captured a rockin' moment with St. Louis Cardinal baseball player Scott Spiezio on stage with Dave. Scott is known not only as a great ball player ... but has been known to rock out with a band or two(including stints with Ozzy Osbourne and Rob Zombie and appearances on Jay Leno, and David Letterman).
Kenny writes:
"The crowd went crazy, and Dave obviously loved the moment with all of us."
Below: Dave and Scott Spiezio having a good time at the St. Louis show: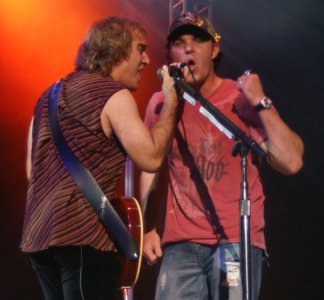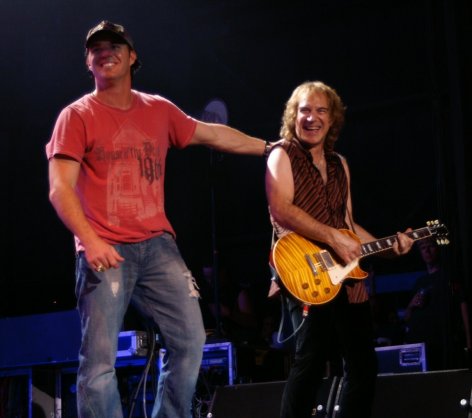 Kenny ... thanks for sending in the awesome pics! You rock. I don't know ... I saw those photos and something made me start singing "Take Me Out To The Ball Game" ... then before I knew it ... I was singing ...
"TAKE ME OUT TO THE REO SHOW!"
Dave fans... you are fantastic ... thanks for reading ... T.L. Photo Editor, www.daveamato.com