TOUR 2007 (Page 8)
"KEEP ON FLOATING; YOU KNOW YA GOT-TA-GOT-TA! "
I received an email from "Richie" who takes care of the dressing rooms for REO. He writes:
"We took a boat ride down the Chicago River on Wednesday (September 12, 2007). It was for a radio station in Chicago, "The Loop". It was also broadcast live on WGN TV in Chicago ... I don't know if you are familiar with Chicago, but the river runs right through downtown. So people were on bridges watching the concert as well. The whole thing was really cool and very different from what we are all used to."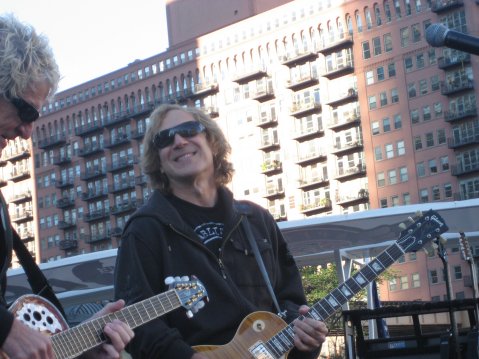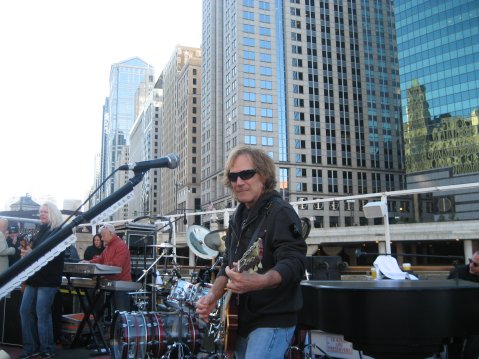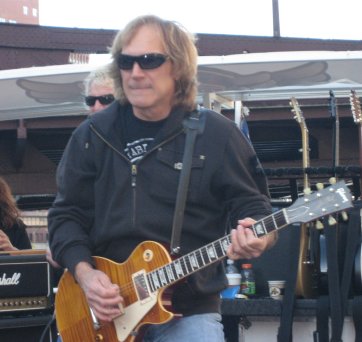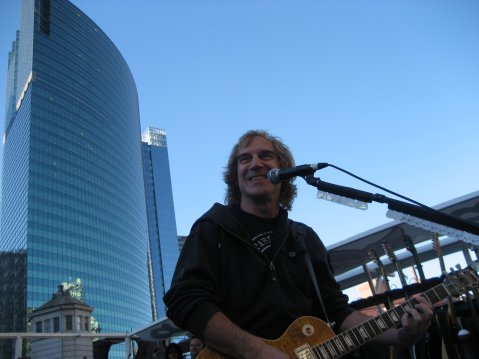 Very cool photos and story Richie. Dave looks very relaxed and happy on the ride.
Thanks for sending them in!
I just have one thing to say ...
'Keep on Floating; Float with the Changes!"
We have a new REO photo submitter this time around. Her name is Kim Lien.
Now everybody, stand up at your computers and give a big round of applause for Kim! Who cares what your kids or co-workers think! Your a proud Dave/REO fan so just do it! What do you say!!!!!!!!!!!!!!!!!!!!!!!!!!!!!!!!!!!!!!!!!!!!!!!!!!!!!!!!!!!
Kim sent in the photos below from the Walker, MN concert on September 10, 2007.
She writes:
"I had tickets to Moondance Jam this year and on the opening day I became a grandma at 45! I never made it to Moondance. My husband and I just have a blast when we go ... that was my 19th concert! I am a very true fan."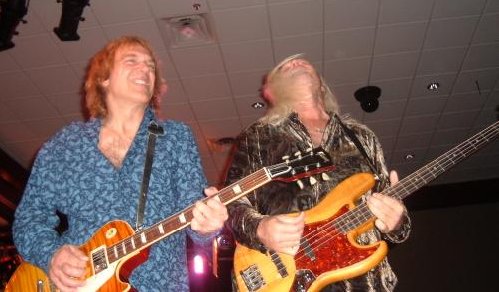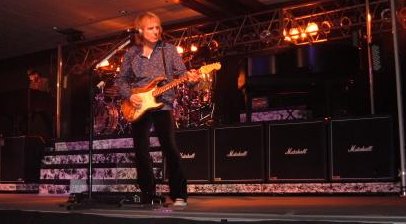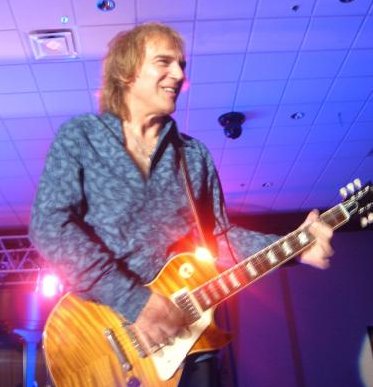 OK Kim ... so you've been to 19 shows and missed the 20th because of the birth of your grandchild? OK ... we at www.daveamato.com will forgive you on that one. That is as long as you are sure to play "Find your own way home" to your grandchild in the crib over and over again ... I believe it will not only make her smarter ... but your grandchild will grow up to be ...
"A ROCKIN' REO FAN!"
Dave fans ... you rock ... seriously... take care... T.L. Photo Editor, www.daveamato.com