TOUR 2007 (Page 3)
"JUDY DAVIS SENDS IN ROCKIN' PICS FROM TWO REO SHOWS!"
Well if there is one thing I've learned from this little rockin' club called "www.daveamato.com" it's that I can always count on some awesome shots from one of REO's most rockin fans ... the one and the only ... Judy Davis.
In fact, she seemed pretty proud to tell me in a recent email that her buds call her "rocker." I'm sure you'll be able to tell from her comments below and her photos ... that she has once again lived up to that name.
She writes:
"REO played a short, but SWEET set in Columbus Ohio on Sunday July 8th. We were treated to 2 new songs ... I Needed To Fall and Smilin' In The End sounded AWESOME!! The new album ROCKS!! Thanks to the band for an AWESOME time. And thanks for Dave for being the AWESOME guitarist that he is!!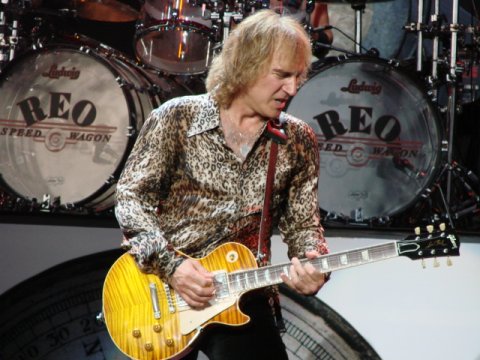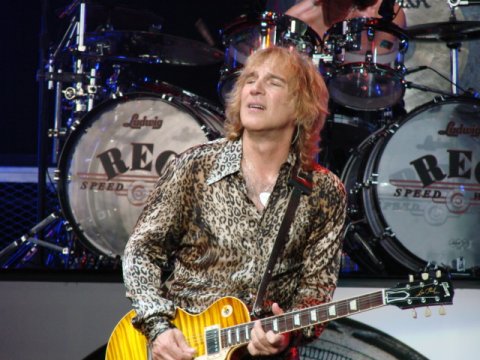 | | |
| --- | --- |
| | |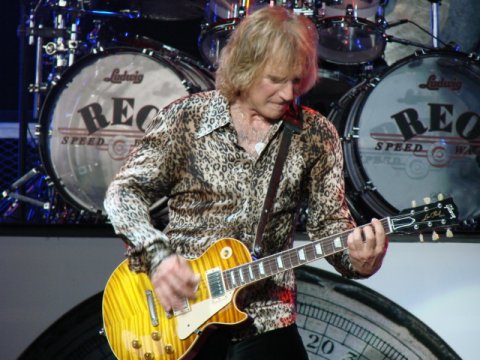 | | |
| --- | --- |
| | |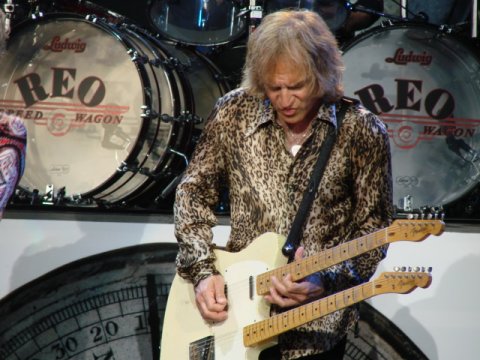 Now were those photos great or what!
Well ... one show in one week was not good enough for Judy. So she went back on the road again and got a great shot of Bruce and Dave below and also an awesome shot of Dave from the side. The photos were taken at the Fraze Pavilion for the Performing Arts in Kettering, OH on July 15, 2007: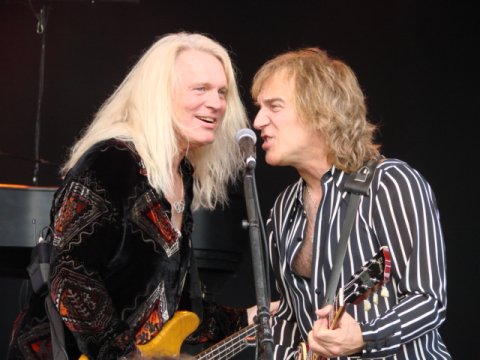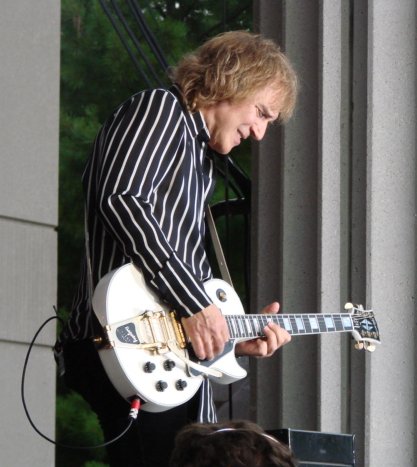 Judy ... thanks for all the photos and all the support in making this page shake at ELEVEN on the Richter scale! Now not only your buds know but all REO fans I'm sure will agree that:
"JUDY DAVIS IS A ROCKER! "
You fans rule! .... T.L. Photo Editor, www.daveamato.com