Las Vegas, Junefest 1 June 2002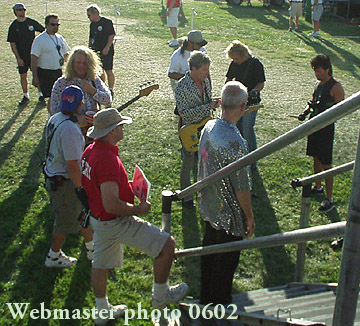 Right before REO climbs the stairs to the huge Junefest stage.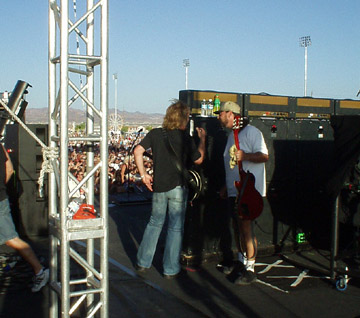 Dave and Super-Tech T-Byrd behind the scenes.
Dave waiting his que to come back on stage.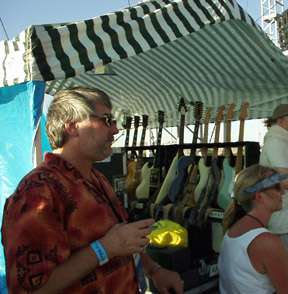 A peek at the guitar pit.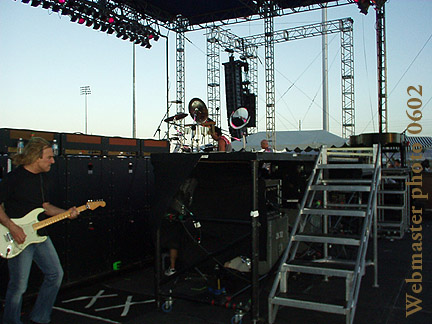 Dave running to the staircase to the upper stage.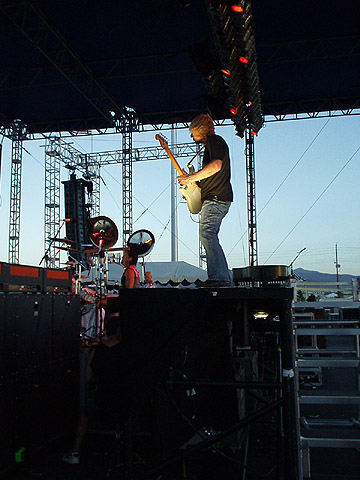 Dave on the upper stage.